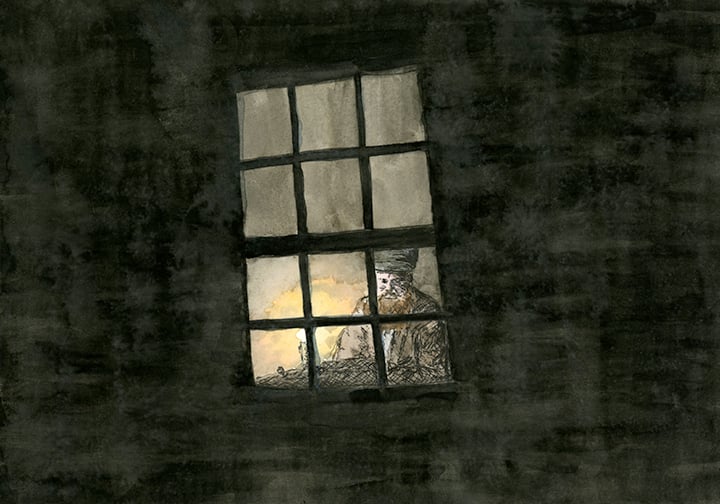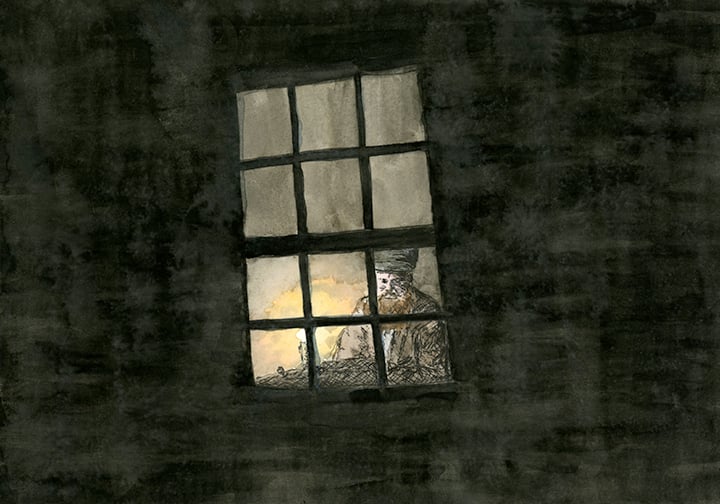 Alone in the window
$60.00
"Squinting to read his menu, Nosson chose a drink that looked the most familiar, and shouted his order above the laughter from the table next to him."
From Radzyn: Vol. 2 "The Silver"
Printed on Arches archival fine art paper
Original drawings watercolor and ink
Ships within 4-7 days
For museum quality framing, please contact [email protected] for options and details
"Radzyn" is a labor of love by the author and illustrator, thank you for supporting our project!